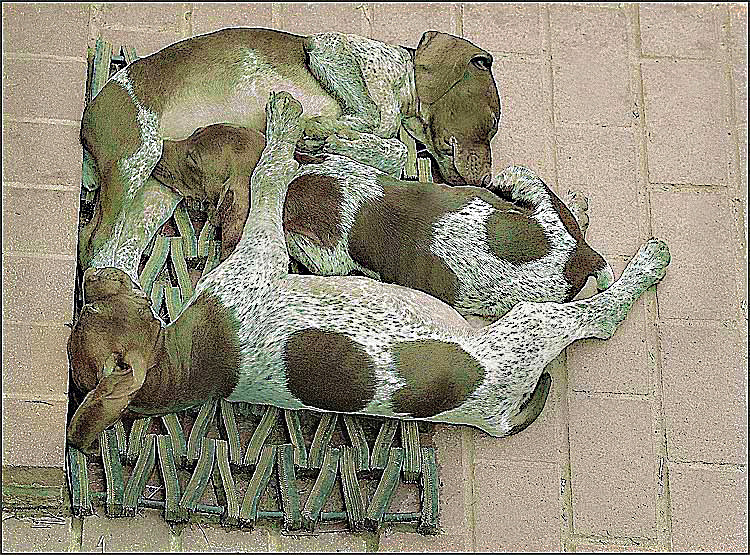 The Doghouse Clubhouse—  Pet ^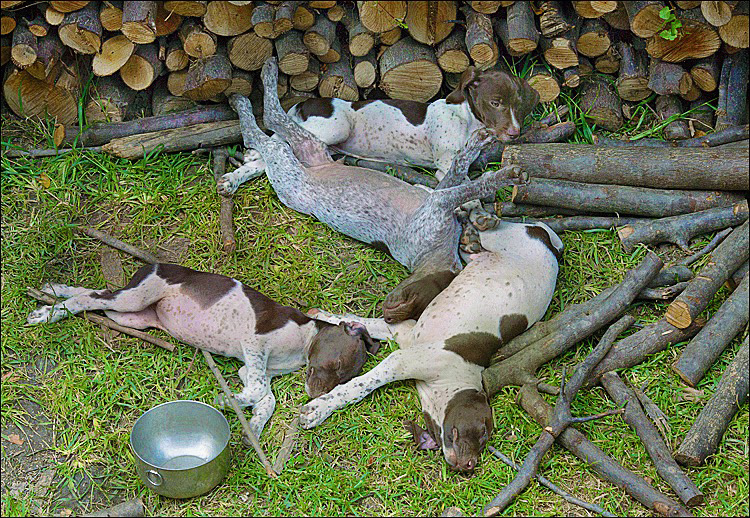 Stacked & Sacked  ^
Our Pups regularly, warmly interact with their expert, breeder/trainers.  Once relocated, Kennel graduates are inclined to grow, day by day, more devout to their new handlers. They yearn to be close by their owners' whereabouts.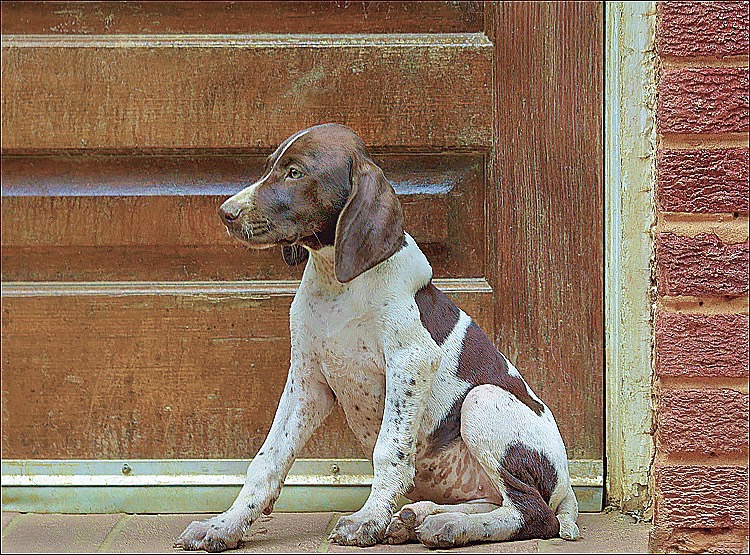 Your dog is the only one on earth who loves you more than it does itself.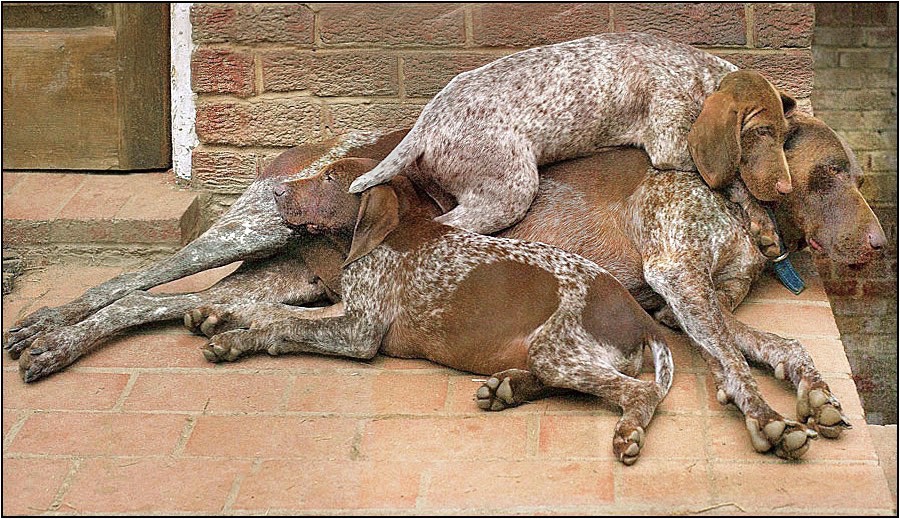 "Once They Get In The Back Door They'll Get To The Front!"
CHOCOLATELOVE,  Kennel, " Heir Apparent ", (Whelped, Saint Patrick's Day, '13) Gets All New Digs!
More:  New Puppies And "Best Pals"!

Basic Training
Puppy Love
Another GSP Brood Whelped Father's Day!
 The Artist Breeder
Past Pups On Hand
© Enfield Grafik Design & Production 2016,  All Rights Reserved. *
Search Engine Submission - AddMe