An exemplary, hot-ticked, brow-blazed, Kennel prodigy; devout and taught;  an All-American athlete… a perfect pal for a hardy, physically vital, discrimating master.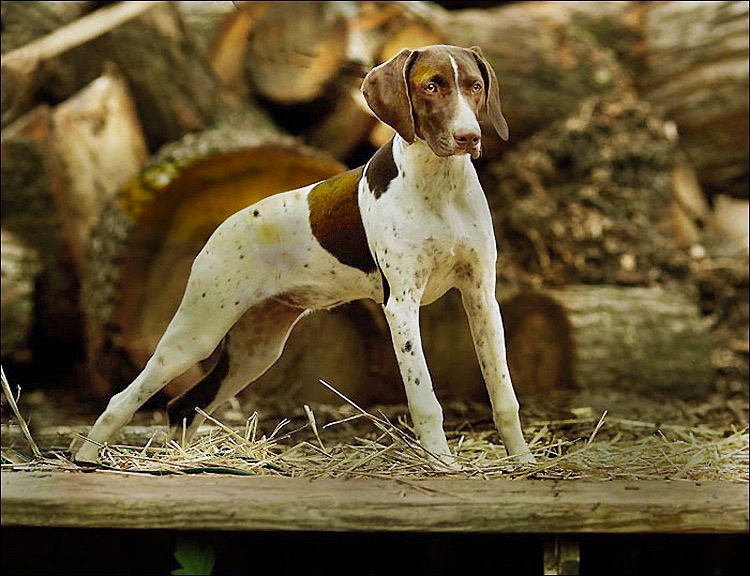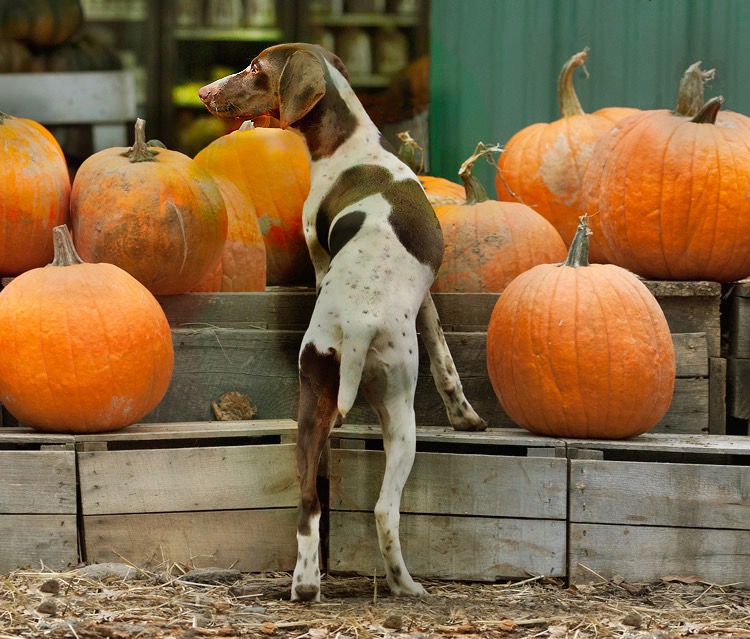 Today, she's the pride, beloved starter-dog of a grand, cheery family living in Lancaster, Pennsylvania.  We were very happy to hear from them right after they arrived home:
•  I have listened to and followed all your advice. He devours, really devours, my roasted sweet potatoes with olive oil. I think he would eat them all day if I let him.
We also have goat's milk now, our special kibble, some chew toys and treats. He eats apples, carrots, and cauliflower is small amounts. I will be researching some other menus for him. House training is going fairly well. He knows to go outside or on paper inside, but we need to watch him at all times. He will go rather quickly after eating or drinking!

He has adjusted with out a  moment of hesitation or sadness, BUT, I attribute that too the fact he had such a sound, nurturing and full upbringing for two months. Otherwise, he may not have accepted us so readily. I do have to say he is never without love or attention at all times. The snowstorms have kept us at home and all four of us have been able to cuddle him, feed him, and play with him. What is wonderful is that we all bring our own special resources to his experience. We all do everything, but Pepper has taken him on several walkabouts. My son Will, who is a nurturer, cuddles him, my son Peter who has as much energy as "Oliver" plays non stop with toys and, I cook and tend to his schedules. He loves the snow, he was outside for awhile yesterday (swaddled of course) while every one played and had a bon fire. He is very rambunctious which is funny, considering he was rather sedate during our visit. He barked one time, when my boys got home last night and, he rarely whines. I think he is putting on some weight and he shows no signs of any kind of distress….We are all so thrilled he is here with us. 

Thank you for providing us with a great joy. I will send along some pictures next week when I get a chance to catch up on my life!
Again, you and Michael are a huge part of this process for us. "Black berry" has come from a thoughtful, rich and creative experience that has given life to his
unique qualities. One does not find that too often. 
Alice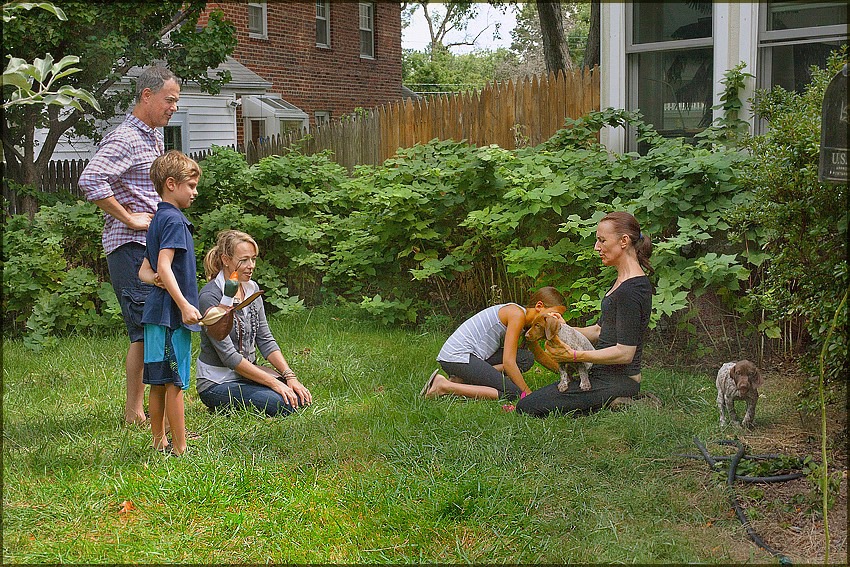 "Decisions, Decisions."
•  "The little Pup is doing great. She cuddled up with Pam the entire drive home, and has been great since we've been home. She plays a lot, is eating very well, and has not had an accident yet. I mixed some of our poodles food in with the puppies and she eats it in a few minutes. The dogs are getting along great and even cuddled up a little last night."
Tom
•   More
2017 Litter Pup— Rehomed To New Hampshire!
Past Pups On Hand  I  A Pal for A Pal
Waiting At The Door 
AKC OK  I  ChocolateLove, HEIR APPARANT
Carrot Snatch

Trusty Trainer & Royal Guardian
 ChocolateLove On The Go In The Snow
Puppies Lke Roses
Charlie Plays Catch
© Enfield Grafik Design & Production 2016,  All Rights Reserved. *
Search Engine Submission - AddMe