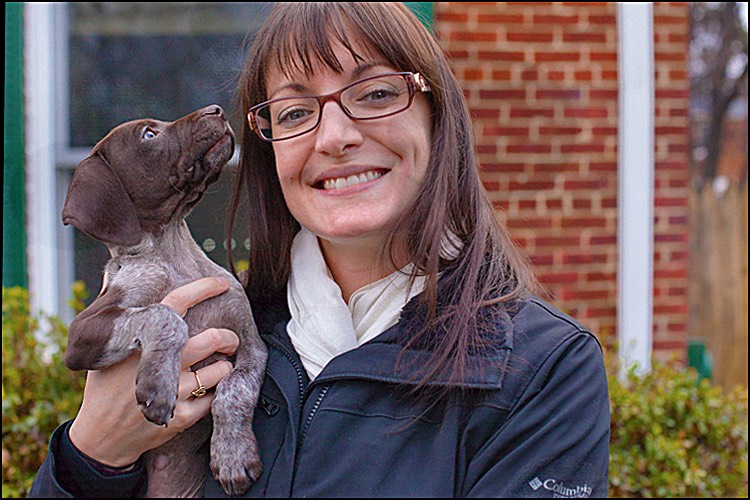 Clarice was looking for a German Shorthaired Pointer puppy.  She and her husband visited us when they discovered that we were expecting a holiday brood.  They visited—met our spirited Dam, Sasha II , our seasoned Sire, Charlie Of Eames and;  stunning-pup, kennel-keeper  from  last litter—"Chocolate-Love".   
They secured a "pup-to-be" with a conditional deposit.
On Friday the 13th, 2013, Sasha II delivered a vibrant brood of six offspring.
After, a good time of warm intermingling, they picked their pup;  ...personnal decisions of this nature are not easy but, are often—remarkably rewarding.
To date, their new family is flourishing.   Her dream dog, our family/prize pedigree, has grown grander and to paraprase AKC, evermore, "Breed Commendable".
CHOCOLATE Love, GSP Kennel, Heir Apparent, Gets New Digs!
The Breeder The Artist 
Ruffin' it Out
Beyond Words
Trusty Trainer & Royal Guardian

Bird's-eye View Of A Recent Crew 
PICKS Of The Litter

The Penetrating Prowess of The Pointer

© Enfield Grafik Design & Production 2014,  All Rights Reserved. *