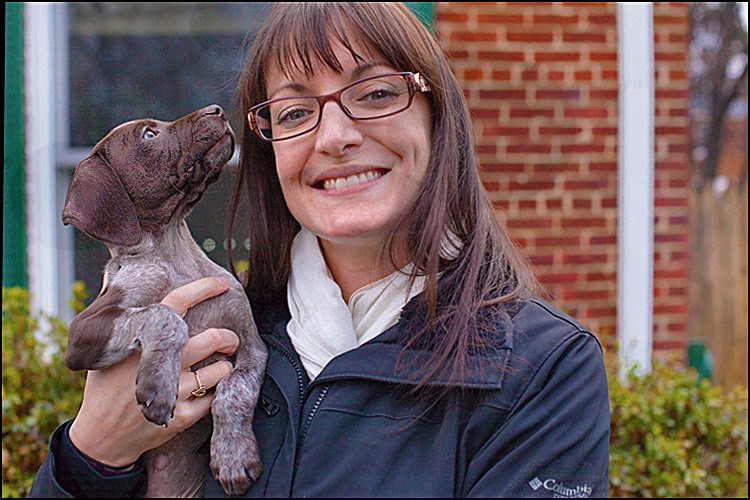 Clarice was looking for an AKC, GSP puppy.  She and her husband visited since they'd heard we were expecting a new holiday brood.  They met Dam, Sasha II ,  Charlie Of Eames and our " kennel-keeper" pup from  last litter—"ChocolateLove".   
On Friday the 13th, 2013, Sasha II delivered a great, hearty brood from which they picked perfect pooch— who, so the story goes,  the're living happily-ever-after with. 
PACK  for The Holidays!   I   ChocolateLove's Snow Day
GSP Brood Whelped Father's Day!
Other Bow-WOW Birthdays!

Bird's-eye View of Another Crew
As Time Goes By:  May Day Heyday

"2 For 1"
"Love" on Track
CHOCOLATE Love, GSP Kennel, Heir Apparent, Gets New Digs!
© Enfield Grafik Design & Production 2017,  All Rights Reserved. *
Search Engine Submission - AddMe