Meet ChocolateLove, Pack Pick, "Heir-To-Be" —Pet ^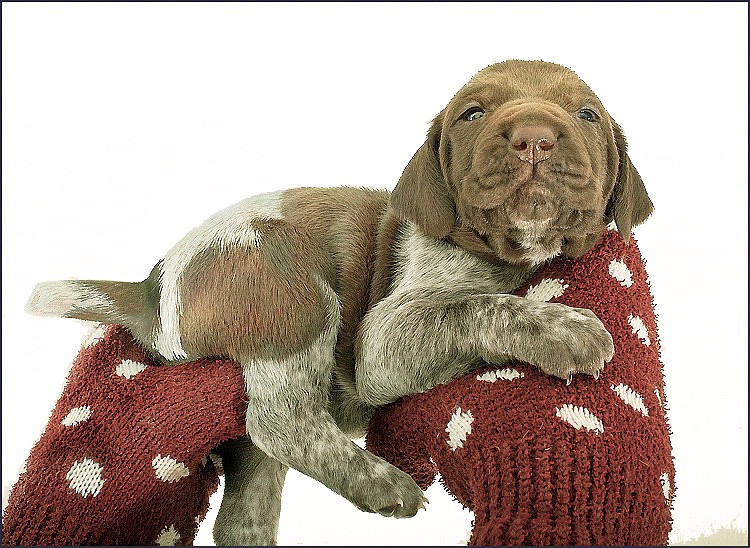 "Puppy In The Window"
Seasons Grrrrrreetings!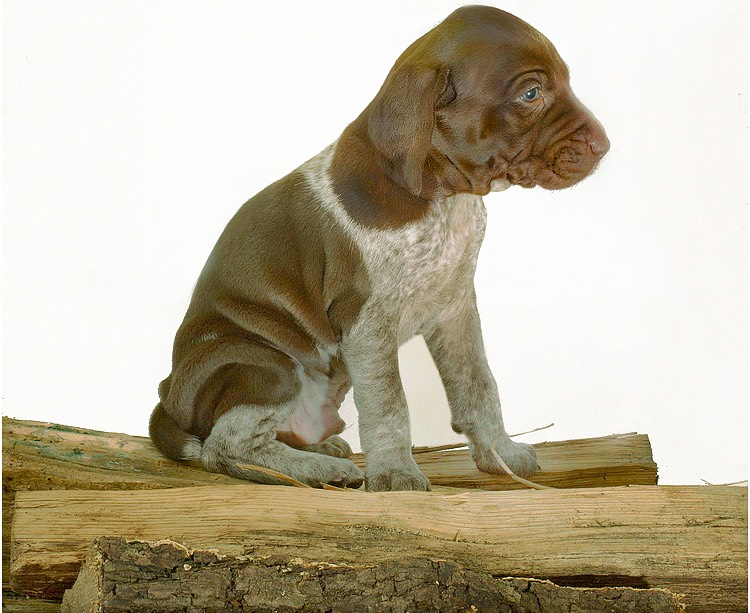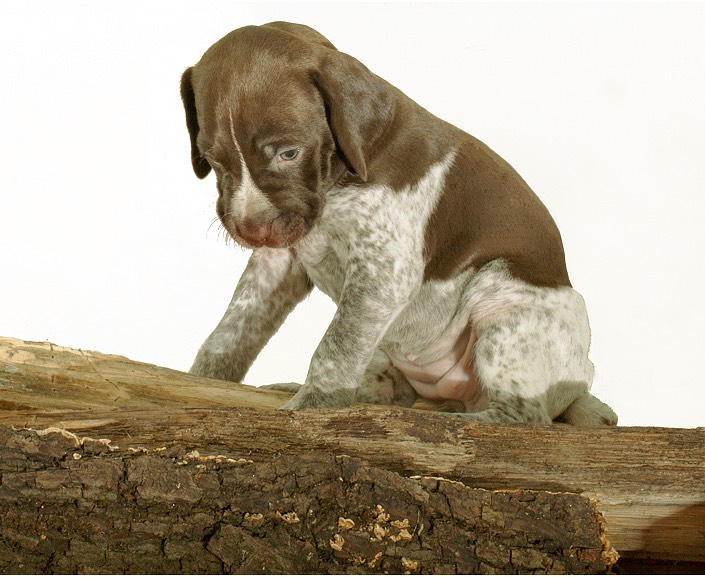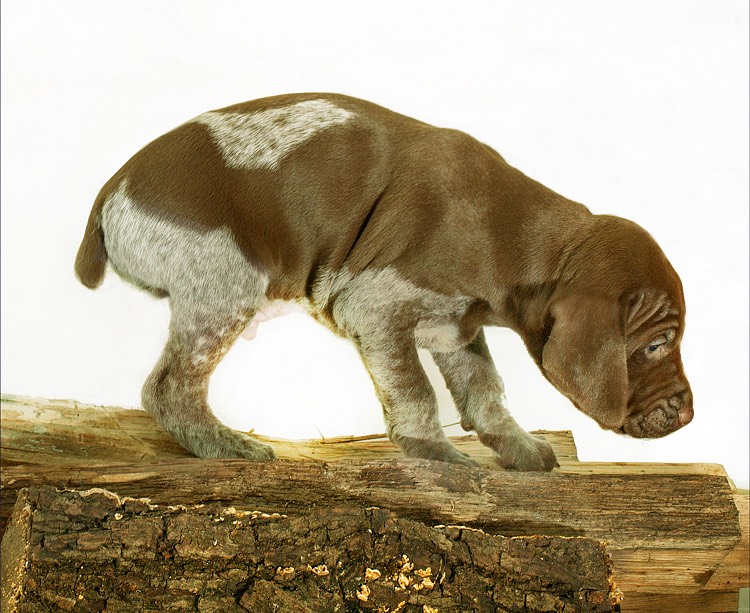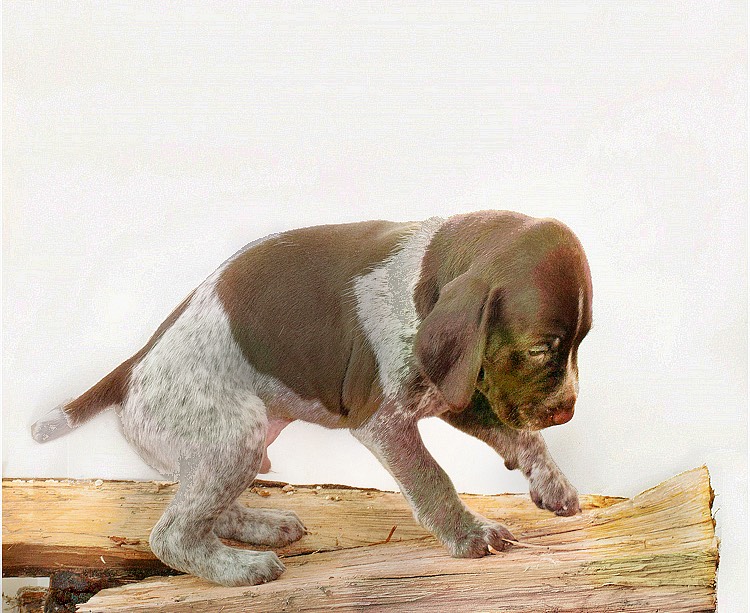 The German Shorthaired Pointer has an abuntantly cheerful personality. It gets relentlessly enthusiastic over most everything—whether it be going for a walk, hunt, trip, performing for treats, attending sporting, family, party events and so on. 
Because The GSP is so people oriented, it yearns to please just about everyone. 
"All Former Litter Pups Graciously Rehomed"
The Last Pup Of Last Fall's Litter Selected, " Sasha" Was Rehomed To A  NYC,  Globally Eminent,  IT, AD CEO.

11 Week Old  GSP, Kennel Protege "Going Places";  Rustling  In Anticipation Of A Chauffered Limo Trek To Its Future Loft Digs Adjacent NYC's East River.  
Rin Tin Tin, " Eat Your Heart Out!"
COMRADE-IN-ARMS   I   New New Hampshire Home
Posing For Posterity  I  Wunder-Frau
Another Good Reason To Celebrate The Season
Waiting At The Door

Charlie Plays Catch   I  On The Lake  I  ChocolateLove Shuffling Snow

Puppies Lke Roses    I   More:  "Litter Of All Litters!"
Past Pups On Hand
Training on Track  I  Pick Of The Litter
 Recommended:  You Tube "Live-Action"  Clip: 
http://www.youtube.com/watch?v=WAUq5R9Jr60&feature=g-vrec
© Enfield Grafik Design & Production 2015,  All Rights Reserved. 
Search Engine Submission - AddMe